The CPR Train Station

The Station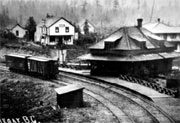 The Castlegar Railway station formed the nucleus of the City of Castlegar, a fact which prompted veteran C.P.R. train engineer Thomas Bloomer to remark just after the turn of the century, "I remember Castlegar when it was just a name on a water tower". It not only established Castlegar as a cross-roads of transportation in the Kootenays but became the unofficial town center for over 50 years (1902-1958). It is, therefore, a true heritage site in the West Kootenay.
The Caboose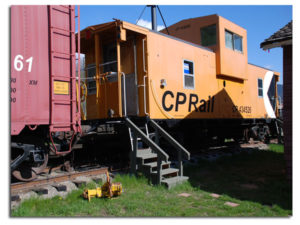 A feature attraction our our museum is our perfectly preserved caboose. Families with children particularly enjoy walking through our "yellow" caboose, a car no longer seen on the back of a row of railcars.
The Gift Shop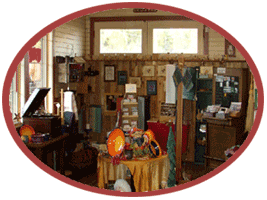 After 20 years of disuse, the station was once again open to the public in the summer of 1988 and has been open to an ever-widening audience of school children and adults ever since. The station has a gift shop that offers a wide range of gifts and collectibles for visitors and residents of Castlegar. There are a variety of hand made gifts crafted by local area artisans, including paintings and pottery. As well, the museum offers internet access for visitors and residents to use free of charge. Please take the time to stop by the museum. You are sure to discover some interesting history about our area.
Saving the Station
 In 1987, the Castlegar Heritage Society, a volunteer organization which had already developed Zuckerberg Island Heritage Park, and which had spent years negotiating for the now-empty station, persuaded the City of Castlegar to buy it for one dollar in a last minute deal. Then, using a matching grant from the British Columbia Heritage Trust, the Castlegar Council moved the station from its place in wye westward to city property, forty feet from track center. The Society then leased the station for one dollar a year, and with the cooperation of the C.P.R., municipal officials, local service clubs, industry and citizens has been restoring it as a transportation museum.